Blind Flanges Manufacturers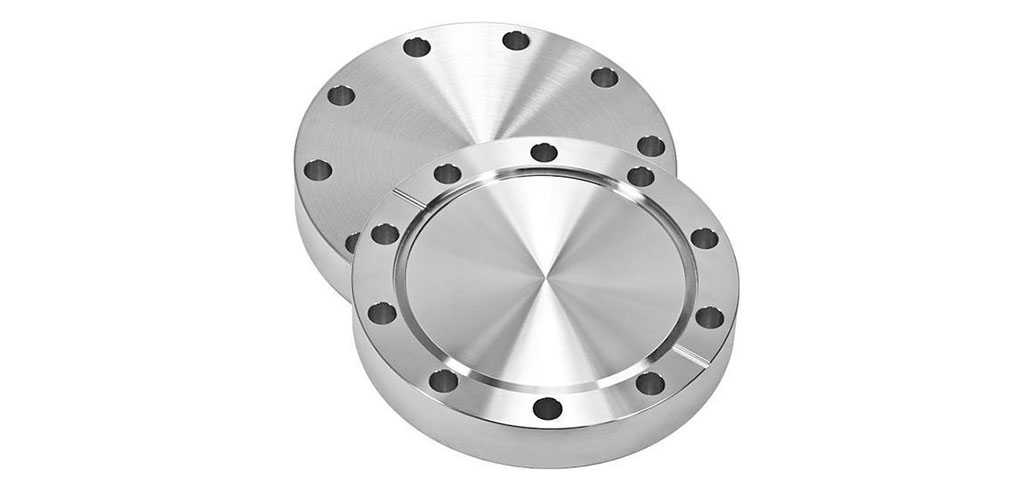 Blind Flanges are the plates used for covering and closing the ends of pipes. These have all relevant boltholes, but no centre hole. The connection of pipes, where the connecting components have flanges through which they are bolted together, is called a flange joint. Blind flanges are used to seal the ends of piping systems or pressure vessel openings.
Most commonly, blind flanges are used for testing the flow of a certain gas or liquid through a pipe or a vessel. Blind pipe flanges are popular as they allow for easy access to the inside of a pipe, in cases where work needs to be done inside the line. These are also used for high-pressure applications.
Ganga Forging provides blind flanges in all material grades, sizes, and specifications, suited to your industrial requirements. We provide blind pipe flanges with a raised face, RTJ face, or flat face, as per your needs.
Ganga Forging manufactures blind flanges in all steel material grades, such as stainless steel blind flanges, carbon blind pipe flanges, and alloy blind flanges. Our in-house tooling and manufacturing apparatus allows us to cater to your requirements promptly and cost-effectively.
We deliver blind flanges to all leading industries like pipe engineering businesses, public services and governments, waterworks, shipbuilding, power generation, pharmaceutical plants, oil refineries, and petrochemical sector.
Our blind flanges are engineered with precision using latest technologies for designing and manufacturing industrial components. We use quality raw material from suppliers who are globally acclaimed.
Get quick delivery of Blind Flanges
Ganga Forging is a leading manufacturer of blind flanges offering immediate delivery programs to its customers worldwide. We equip our blind flanges with female threads and also supply them with or without the hub as per our customer's needs.
We provide our customers with prompt delivery services. We package our products with utmost care to prevent any damage or marring during shipping them to remote locations and far-off countries.
Quality assured Blind flanges
With Ganga Forging, quality comes along with the products you asked for. We follow industry-specific quality standards religiously, and therefore, do not allow any mistakes or faults in our products.
At Ganga Forging, the flanges and fittings are all inspected for quality at several stages of their manufacturing. We start by testing the raw material and then move on towards strict testing and quality assurance mechanisms as the products near their finishing stage.
Manufacturing industrial parts are no cake-walk. Experience matters a lot while producing these parts, and they can cost a lot if there happens to be any room for faults. Entrust us with your requirements as we have close to three decades of experience in delivering industrial parts to our customers all over the world. Our customers vouch for our services and praise us for our commitment to quality.
Join hands with a leading manufacturer of blind flanges. We can provide you with technical expertise in manufacturing at competitive prices. Contact us with your requirements today!