The leading manufacturers of forged crankshaft, India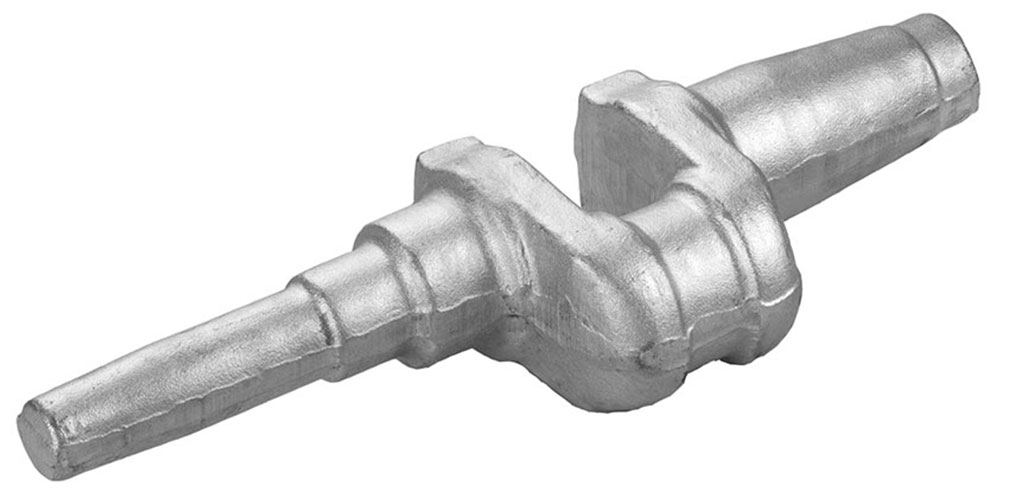 Ganga Forging is one of the most trusted forged crankshaft manufacturers in India. Our services are up to the mark, and we assure quality with all our finished products and components.
Crankshafts are the main rotating parts of an engine that are installed on a connecting rod and can convert the up and down movement into a circular movement of the connecting rod. Typically, in the crankshaft manufacturing process, a billet of suitable size is given a heat treatment till the required forging temperature, and then it is successively pounded or pressed into the required shape by pressing the billet between a pair of dies under high pressure. If there are complex shapes or extreme deformations to be achieved, then, more than a set of dies are needed to get the task done and accomplish the right shaping.
Crankshafts can be cast or forged.
Forging has some benefits over the cast crankshaft, such as-
Forgings are stronger – Because of the hot and cold working that lacks in a cast crankshaft, forged crankshafts are stronger and more durable. Forging ensures a higher strength of parts and components.
Forgings are inexpensive and reliable – There are a number of possible casting defect that can seep into your crankshaft. Since hot working departs t the product qualities like- resistance, ductility, and strength, crankshafts that are built by expert forged crankshaft manufacturers are reliable and inexpensive as they need lesser controlled processes and inspection.
Uniform heat treatment response – Castings need a control over the melting and cooling processes for the fear of alloy segregation. Consequently, this leads to a non-uniform response to the heat treatment that can affect finished parts. Forged crankshafts respond predictably to heat treatment and thus ensure better dimensional stability.
The forged crankshaft manufacturers that know their craft well, will always give you the best guidance for your industrial requirements.
Experienced manufacturers of Forged crankshaft, India
Ganga Forging has a rich experience in manufacturing and delivering forged crankshafts in different sizes. We also specialize in crafting custom forged crankshafts with any suitable material. The experts at Ganga Forging, the leading forged crankshaft manufacturers, can assist you in determining which material can be the best suitable for your needs.
We have an experience of about three decades in manufacturing for industries worldwide. Our quality analysts assure the best of products for your industrial needs. We have assisted all major industries such as- construction, railways, automotive, agricultural, and valve industries.
Our clients are always satisfied with our services as we work to ensure their needs are fulfilled and their expectations are exceeded.
Automotive crankshafts are exposed to enormous forces and forging gives them the required strength. We at Ganga Forging are the forged crankshaft manufacturers that give them the precise machining that makes them function well under the enormous force and pressure.
Entrust your requirements with the leading Forged crankshaft manufacturers
Ganga Forging has the right tools and workforce in-house to meet all and any of your requirements. Call us today!